FACE Bestsellers
Embrace the best of Greek ingredients and shop our olive oil-inspired face bestsellers
Every Aphrodite face product is meticulously formulated to provide you with glowing, gorgeous, healthy-looking skin. In our high-performance edit of face bestsellers, you'll find the best-quality cleansers, moisturizers, exfoliators, toners, and targeted treatments that are made in our beloved home island of Crete.
Blended using signature Cretan olive oil, our face products are the perfect additions to your morning or evening skincare routine. Whether you're dealing with dry, sensitive or acne-prone skin, our range of heroes are here to refresh your complexion.
Take a look through our collection and find the perfect product to remove makeup, control blemishes, or hydrate dry skin every morning and evening.
Browse all our face bestsellers.
Its organic extract helps visibly reduce dark spots.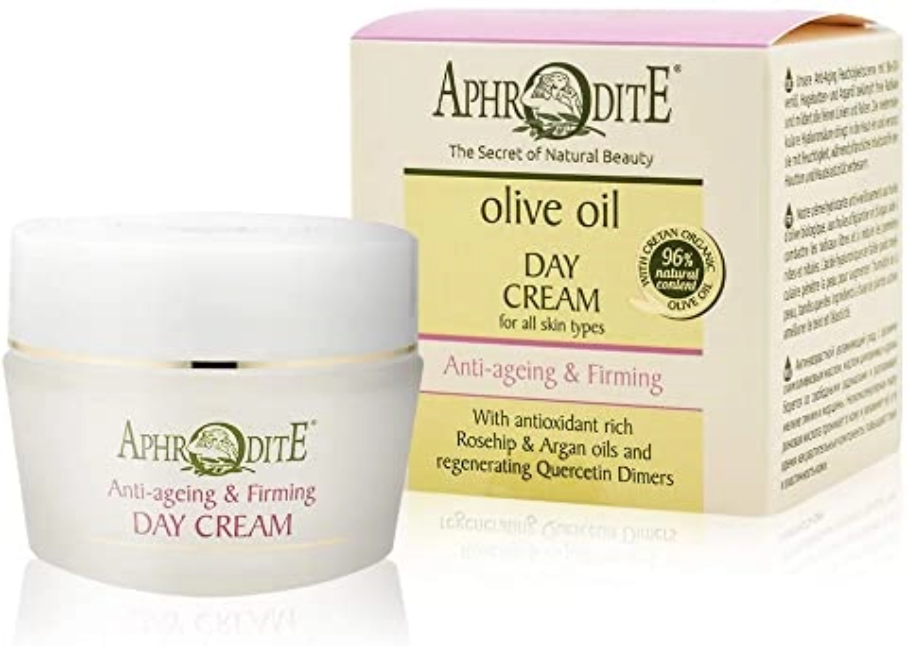 Its organic extract helps visibly reduce dark spots.
Aphrodite Anti-ageing & Firming Day Cream
30ml | 50ml
ANTI-AGEING & FIRMING DAY CREAM. Revitalize your skin and counter signs of aging with Aphrodite's anti aging face moisturizer. Powerful antioxidants from herbal oils, extracts and active ingredients strengthen the skin's vital lipid barrier to visibly diminish fine lines and reduce wrinkles.
PRODUCT DETAILS
ADD TO CART