We will never compromise when it comes to the quality of our products or your safety. While we continuously strive to bring you natural and more sustainable formulas, it is our top priority to ensure the safety and effectiveness of our products.
Beauty is about looking and feeling great, and about empowering you to live the life you love. Our mission is to deliver confidence by sharing the gifts of APHRODITE with everyone we know, every day. We know everyone has the seed of success built within them. Our opportunity unlocks your potential and gives you the chance to a Beautiful Life.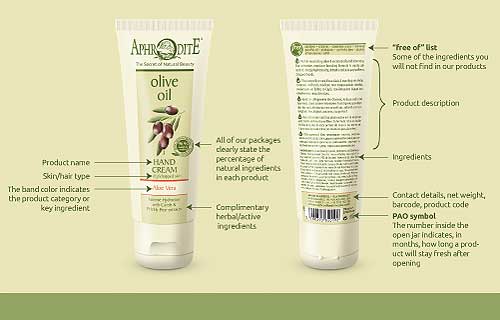 • Naturality
We offer to you natural skin care products that are safe and effective. Respecting recent consumers' concern of certain ingredients:
We have avoided the use of:
sulfates, parabens, phthalates, petrolatum, artificial colorings, silicones, GMOs, propylene glycol, urea, alcohol, methylchloroisothiazolinone/methylisothiazoline, BHA, BHT.
Instead we use:
Natural bases, Naturally sourced active ingredients, Herbal oils & extracts
• Innovation
APHRODITE is a natural skin care range that actually works. When choosing ingredients, we make sure that they are not only natural, but also effective and feel good on the skin.
• Integrity
All APHRODITE formulas are developed and manufactured in our own facilities. We spend a lot of time researching for innovative bioactive ingredients and technologies to ensure that we offer to you the best olive oil based skin care formulations that nature has to offer.
• Sustainability
APHRODITE uses nature's finest ingredients, but never takes resources that are endangered. To respect our environment, all our packaging is made with recyclable material.